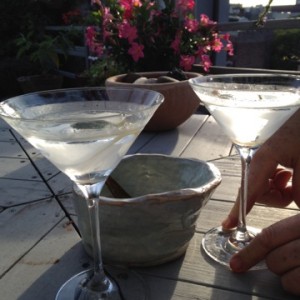 Nothing says spring like ramps- that delicious wild cousin of the leek that combines the taste of onions and garlic. I love pickled ramps, and I also love how pickled ramps taste in a good gin martini.
The classic Gibson is a martini garnished with a pickled olive. This version substitutes a pickled ramp. And it's fantastic! Home pickling ramps is actually very easy. I like using a brine made of apple cider vinegar, brown sugar, mustard seed, and bay leaves.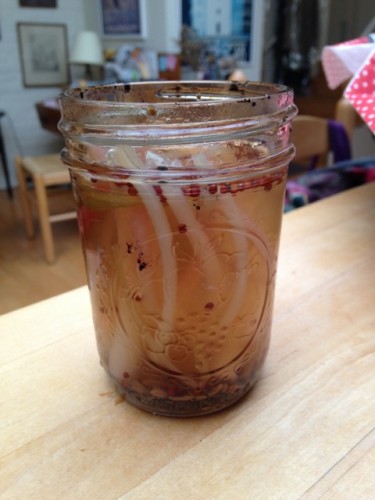 Gibson Ingredients: Gin, dry vermouth, pickled ramps.
To make the Gibson, combine 2 jiggers gin, a capful of  vermouth, and a splash of pickle brine in a cocktail shaker with ice. I love the taste of the pickle brine, so I'll put in up to a capful!
Shake it up!
Pour into cocktail glasses and garnish with pickled ramp.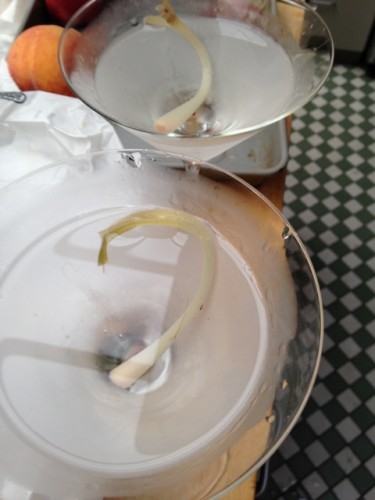 Find an outdoor space and enjoy!
Thanks to Daniel Goode for sharing his lovely rooftop garden!