The Manhattan is one of the finest of classic cocktails!
Ingredients: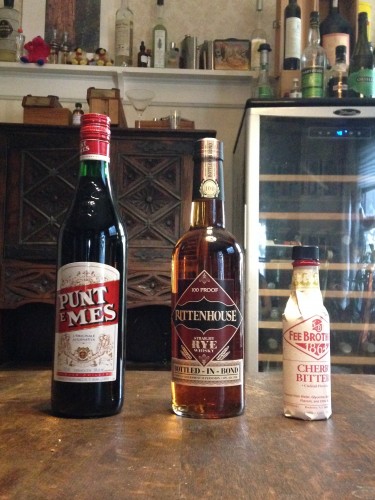 2 parts rye or Bourbon (I like Sazerac Rye),
1 part sweet vermouth (such as Punt Y Mes),
a dash of cherry bitters.
Combine ingredients in a cocktail shaker with sufficient ice.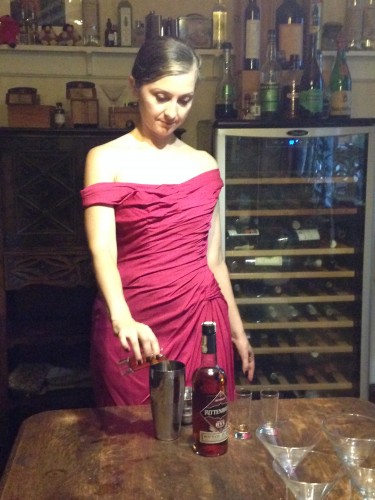 Shake it up!!!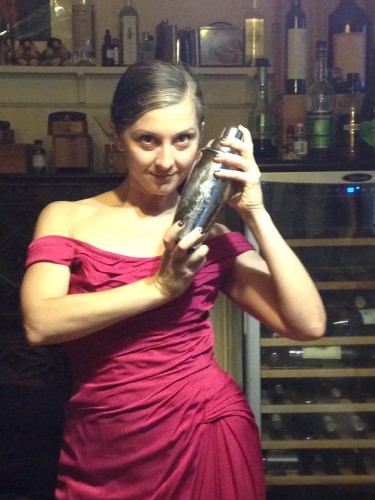 Pour into a martini glass with a Luxardo cherry.
Enjoy!